What is Serenade Heights?
Serenade Heights is a supportive transitional housing alternative for single mother families designed to service Cherokee County, Georgia and surrounding areas by offering safe transitional housing for a single mother to live while she is being coached and mentored.
Many single mothers have lost sight of their dreams and have suffered the consequences of bad choices and decision making both by themselves and at the hands of others.  By helping these single mothers to rebuild their self-esteem and self-respect, we hope to rebuild and nurture their trust and faith in the Lord Jesus Christ while we assist them back to spiritual and physical health, and ultimately, break the destructive cycle. By providing a safe, God centered home environment for these single moms and their children, we believe they can indeed rebuild, grow, and dream again.
*Please note: Our program is a six month to two-year commitment requiring an initial intensive interviewing process. We are not a crisis housing shelter and we do not have immediate placement opportunities for moms in crisis. If you are a single mom in desperate need of housing or shelter, please use our Emergency Resources list as a guide.
Watch What We're All About
---
Who We Are
---
Nancy Tucker
Founder/Executive Director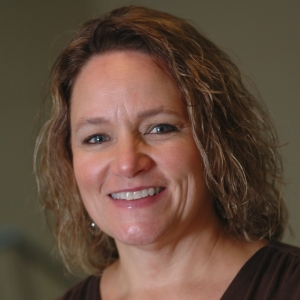 Nancy has been meeting the needs of single mothers spiritually, emotionally, physically and financially for 16 years through the ministry of First Baptist Church Woodstock Single Mother's Sunday School class. This led to her motivation to provide transitional housing for single-mom families. She recognized that this was a huge need in her community. Nancy served at FBCW on staff in both the Counseling and Media Ministries for nearly two decades. She co-directed the Women's Ministry at FBCW and has a huge heart for South African Missions, Music, and Drama. Her blended family consists of five children, two sons-in-law, three daughters-in-law, and seven fantastic grandchildren!
Renee Blankenship
Family Advocate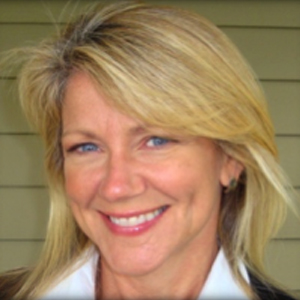 Renee Blankenship, serves as a Family Advocate/Life Coach for Serenade Heights. She has over 19 years professional and personal experience; and extensive training through working for local non-profits, The Department of Family and Children Services (DFACS) and recovery programs. Being raised by a single mother and being a single mother herself, Renee identifies firsthand with the emotional, physical and financial needs of the families she serves. It was out of these needs she became a Life Coach, certified through the Life Coach Institute, and developed The Life Connection, a program that facilitates personal growth through the relationship with God, Self & Others. Renee's goal is to see single mothers succeed and transform generations for the future. Renee also presently serves as the lead Life Coach for Goshen New Beginnings, an Independent Living Program for young adults transitioning out of foster care. Renee enjoys spending time with her Grandson, traveling, writing and enjoying the outdoors.
Jen Walker
Family Advocate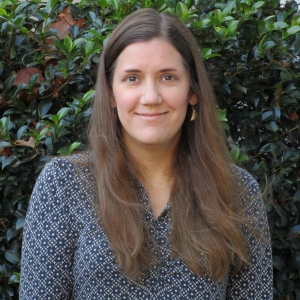 Jen Walker serves as a Family Advocate/ Life Coach for Serenade Heights. She has over thirteen years of experience as a masters level social worker supporting nonprofit organizations. Much of her experience has been working directly with individuals experiencing homelessness. Jen is also a mental health therapist in private practice in Woodstock with the Christian counseling agency Above and Beyond Counseling, LLC. She recently moved back to Georgia after many years in Philadelphia, PA, and enjoys spending time with her 5 year old daughter. Jen is passionate about helping others develop the courage and skill to grow, change, and live life to their fullest potential.
Board of Directors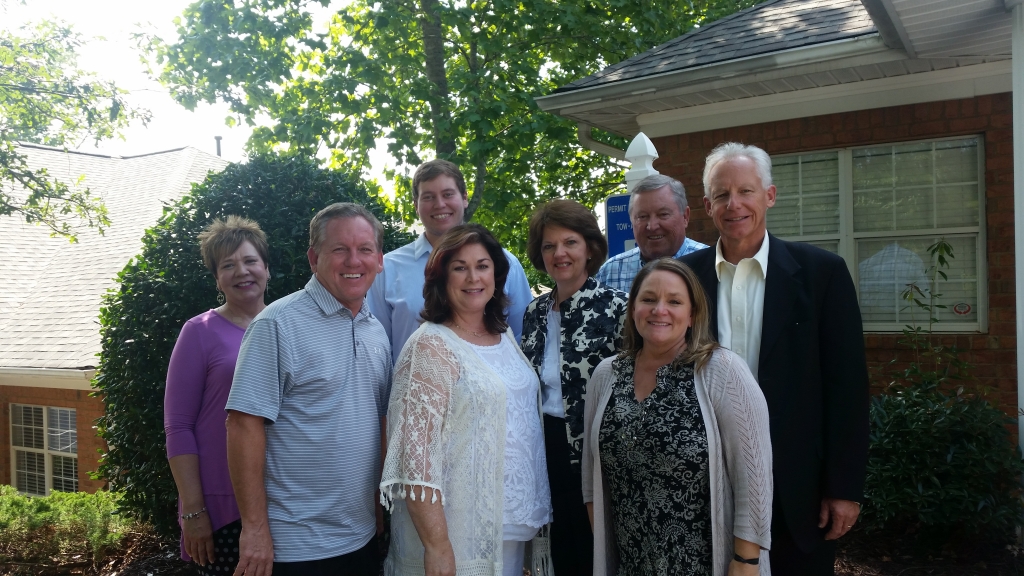 Chairman of the Board – Wendell Carter
Ceci Richmond – Secretary
Zach Brink – Treasurer
Steve Hyland
Debra Farist
Alan Tucker
Tina Ingall
Board of Influence
Steve Cannon
Johnny Hunt
---
What We Do:
---
Our Program
Serenade Heights is focused on helping a single mom move from the home she can't afford any longer or her state of homelessness, into a safe place for her family to live while she is being mentored through specific processes that will help her learn how to get into a better paying job, how to make and manage a budget, and ultimately get her to a place where she can afford to live and support her children on her own.
Through individualized programs that are targeted specifically for this type of family, our goal is to assist single mothers as they begin to rebuild a successful life through achieving self-sufficiency economically, educationally, and spiritually through mentoring processes that are based in the truth and power of the Lord, Jesus Christ.
Targeted programs designed to help immediately include job assistance, parenting skills, financial stewardship, one on one life coaching to attempt to correct bad decision making and deal with issues, basic skills for running a household, and Bible studies, most importantly, to point her to Jesus who is the only solution for her situation.

What We Offer:
Special programs and Workshops to be implemented as they become available include:
Team Mentoring Program
Family Advocacy/Life Coaching
Tutoring (for both child and mom if applicable)
Goal setting/Career Planning
Stewardship/Budgeting classes/Savings Plan
Bible Study
Workshops and Life Skills Classes
Parenting Classes
Social activities for Children and Moms.
---
How We Operate
---
Our Values
We have created a safe, God centered home for single moms and their children to rebuild and grow and begin to dream again. Our mission is to assist Single Mothers and their children by providing transitional housing in order for them to begin rebuilding a successful life thru achieving economic self sufficiency, education and training goals, and spiritual growth. We wish to Restore, Renew, and Refresh these families through the power of Jesus Christ and to bring Him Glory in it all.
Our motivation comes from the following verses:
"Speak up for those who cannot speak for themselves; for the rights of all who are destitute. Speak up and judge fairly, defend the rights of the poor and needy."  Proverbs 31: 8-9
"Religion that our God accepts as pure and faultless is this: to look after orphans and widows in their distress and keep oneself from being polluted by the world." James 1:27
'Serenade Heights' comes from the following verses:
"The Lord your God is with you,
    He is mighty to save.
He will take great delight in you,
    He will quiet you with His love,
    He will rejoice over you with singing."  Zephaniah 3:17
"The Sovereign Lord is my strength;
    he makes my feet like the feet of a deer,
    he enables me to go on the heights."  Habakkuk 3:19

Our Beliefs
God is the Creator and Ruler of the universe. He has eternally existed in three persons: the Father, the Son, and Holy Spirit. These three are co-equal and are one God.
The Bible is God's Word to us. It was written by human authors, under the supernatural guidance of the Holy Spirit. It is the supreme source of truth for Christian beliefs and living. Because it is inspired by God, it has salvation for its end and is truth without any mixture of error.
People are made in the image of God and are the supreme object of God's creation. All of us are marred by an attitude of disobedience toward God called sin. Sin separates people from God and causes many problems in their lives.
Salvation is God's free gift to us, but we must accept it. We can never make up for our sin by self-improvement or good works. Only by trusting Jesus Christ as God's offer of forgiveness can anyone be saved from sin's penalty. When we turn from our self-ruled life and turn to Jesus in faith we are saved. Eternal life begins the moment one received Jesus Christ into his life by faith. And we are eternally secure. Because God gives us eternal life through Jesus Christ, the true believer is secure in that salvation for eternity. If you have been genuinely saved, you cannot "lose " your salvation. Salvation is maintained by the grace and power of God, not by the self-effort of the Christian. It is the grace and keeping power of God that gives us this security.
It is the duty of every born again follower of Jesus Christ and of every church to endeavor to make disciples of all men everywhere. It is the command of Christ for every believer to seek constantly to win the lost to Christ by personal effort and by all other methods in harmony with the gospel of Christ.